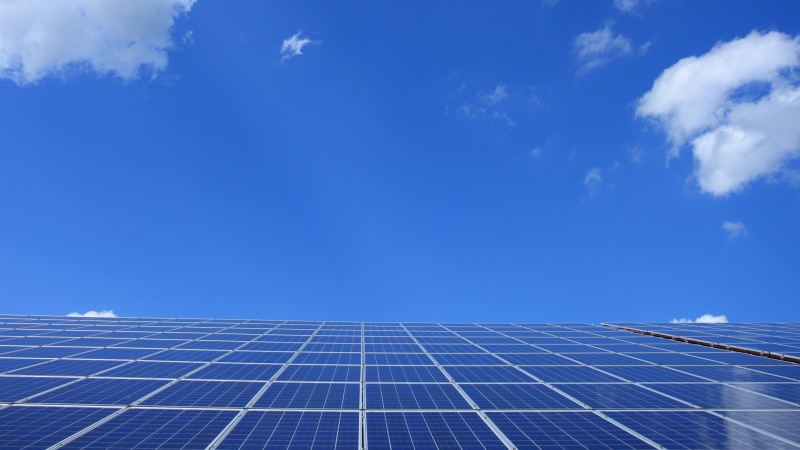 Submitted by E-Tek Blog on March 22, 2018
What's New in Microsoft Dynamics 365 Business Central?
Microsoft has recently released the much-awaited "Microsoft Dynamics 365 Business Central, an updated version of Microsoft Dynamics 365 for Finance and Operations, Business edition. If you have been a Microsoft user, you would definitely admire this new version as it has full NAV capabilities. It is being termed as "NAV-in-the-Cloud" and might have got this idea from the title "Microsoft Dynamics 365 Business Central".
Business Central version lets you upgrade your entry-level accounting software and the traditional ERP systems. It serves as a unified, comprehensive ERP that manages a range of functions at a time, including finance, sales, operations and customer service. And if you are a "Cloud" lover, you are especially going to like it, since it is a cloud-based, all-in-one business management software enabling businesses to streamline their processes and operations, enhance customer interactions and enable business growth.
Why Microsoft Dynamics 365 Business Central?
The digital transformation of today demands businesses to consider "change" as the normal and a much-needed evolution, to grow. The world's greatest businesses are already exploiting the benefits of flexible and highly scalable platforms to meet their business's and customers' needs in real-time by gathering insightful data, smartly analyzing the results and responding with high-profile automation software.
This March, Microsoft has contributed to this evolution with impressive updates to MS Dynamics 365. The version just released, focuses the new, contemporary, modular applications, AI software, expanded analytics and enhancement of its global, trusted, secure, hybrid cloud platform.
The Core Features of MS Dynamics 365 Business Central
Business Central provides great value since it can be integrated with other Microsoft cloud services including Office 365 and extended or customized for specific industry demands with Microsoft Flow, PowerApps, and Power BI.
Dynamics 365 Business Central offers the ultimate power of Dynamics NAV to the cloud. Business Central has a set of trusted and proven technologies at its foundation that have successfully served more than 160,000 customers and millions of users globally. Being a unified end-to-end application, MS Dynamics 365 Business Central offers:
Unified Platform to Manage Business
MS Dynamics 365 Business Central unifies the business and increases efficiency by means of automated tasks and workflows. The best part is that it is all from within the same Office tools you have been using since ages, like Word, Excel and Outlook.
Enables Better Decision Making
MS Dynamics 365 Business Central helps businesses achieve better outcomes and clearly shows the view across business functions, with connected data, big data analytics and support offered by the MS's exclusively developed intelligence technologies.
Another great advantage of using MS Dynamics 365 Business Central is that you can scale it up easily in accordance with your needs. The solutions integrated within the system have been developed to evolve. Businesses can quickly start, expand and adapt in real-time on this flexible platform, which makes it easier for them to expand with evolving business needs.
Which Package Should You Choose from?
Dynamic 365 Business Central is available in Essential and Premium packages. Here is the brief overview of the features of each, on the basis of which you can decide the best for you.
It includes:
Financial Management (general ledger, workflows and audit trails, bank management, budgets, deferrals, bank reconciliation, dimensions, fixed assets, and currencies)
Customer Relational Management (contacts, campaigns, opportunity management, and built-in integration with Dynamics 365 for Sales)
Supply Chain Management sales order management, basic receivables, purchase order management, locations, item transfers, and basic warehousing)
Human Resources
Project Management
Others (multiple languages, reason codes, extended text, Intrastat reporting, scheduled tasks, and integration with Outlook
It includes what Essential package offers, plus the following:
Service Order Management (service orders, service price management, service item management, service contract management, planning and dispatching
Manufacturing (production orders, version management, agile manufacturing, basic supply planning, demand forecasting, capacity planning, machine centers, and finite loading, bringing the full breadth of the popular Dynamics NAV application to the cloud)
Want to Know more about MS Dynamics 365 Business Central?